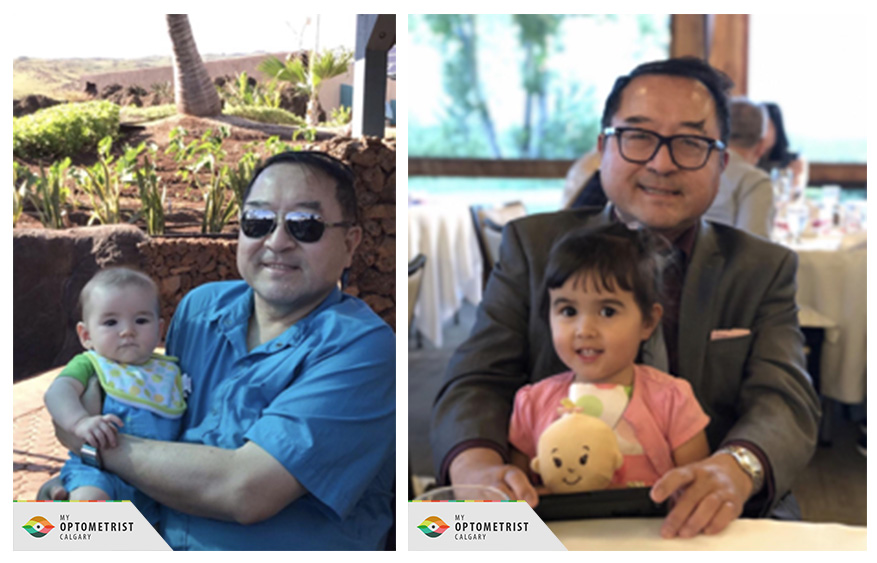 Meet Dr. Martin Lee
At My Optometrist Calgary, we're extremely fortunate to have some amazingly interesting and highly experienced optometrists working out of our three locations. In an effort to help our wonderful patients get to know these unique individuals better, we've decided to sit down with each optometrist and ask them 10 lighthearted questions to unearth some interesting (and unexpected) tidbits about them.
---

Dr. Martin Lee joined My Optometrist Calgary in 2008 and can be found working out of any of our three locations. Before joining My Optometrist Calgary, Dr. Lee had quite the distinguished academic journey, studying at such prestigious institutions as Stanford University and Harvard Medical School. For more information on Dr. Lee's academic and professional history, be sure to check out his bio in the about us section of our site. Now without further ado, let's get know Dr. Lee a little better.


Why have you chosen optometry as your passion/specialty?
Relating ocular disease to the general health of patients.


What do you like to do for hobbies in your spare time?
I enjoy listening to podcasts of mystery novels or current USA political events.


What goals do you hope you will accomplish in 10 years for yourself?
I hope to live life to the fullest with my grandkids.

---

Looking for an eye specialist Calgary? My Optometrist Calgary has reopened! With three locations to serve you better, contact us today to book your next appointment.
---


Do you consider yourself a cat or a dog person?
I am a dog person.


Do you have any hidden talents?
Salsa dancing!


What is your favourite movie?
A Beautiful Mind starring Russell Crowe.


Your favourite dish to cook/eat?
My favourite dish is paella.


Where is your favourite travel destination for vacation?
My favourite destination is Hawaii!


Name one thing on your bucket list...
My hope is to maintain my health to watch my grandkids make and complete their own bucket lists.


What is something you want your patients to know about you that most don't?
Through my own journey and knowledge I am able to relate to my patients hardships.

Call Us Today
If you're looking for the best optometrist in Calgary, search no more. Contact one of our My Optometrist Calgary clinics at either 403-256-0606 (Health First Optometry), 403-291-0923 (Sunridge Vision Centre), or 403-443-2040 (Three Hills Optometry).