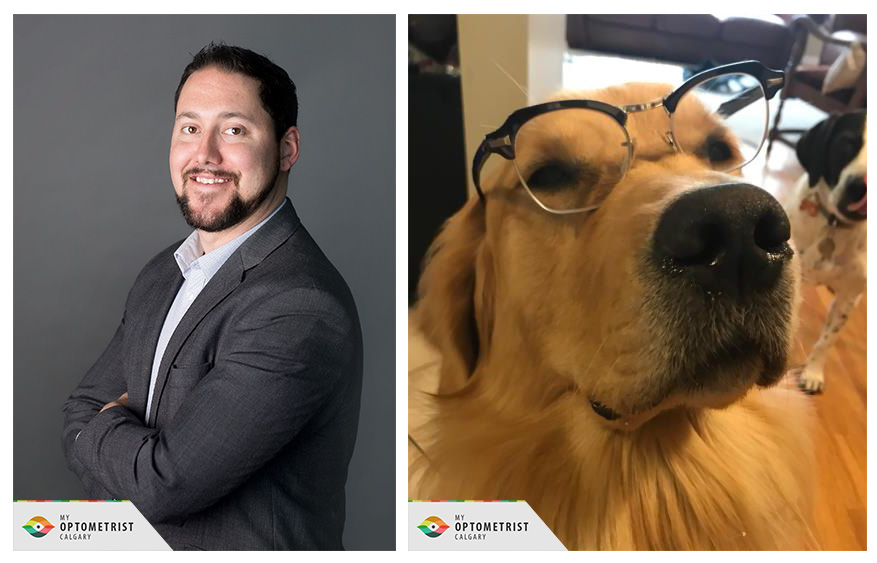 Meet Dr. Randall Scott Sauer
At My Optometrist Calgary, we're extremely fortunate to have some amazingly interesting and highly experienced optometrists working out of our three locations. In an effort to help our wonderful patients get to know these unique individuals better, we've decided to sit down with each optometrist and ask them 10 lighthearted questions to unearth some interesting (and unexpected) tidbits about them.
---
Dr. Randall Scott Sauer is one of our eye doctors at Health First Optometry. He received a B.S. in Human Nutrition from Oklahoma State University and his doctoral degree in Optometry from Northeastern State University-Oklahoma College of Optometry. After completing his doctorate, Dr. Sauer went on to complete an optometric residency in ocular disease and refractive surgery in Tulsa, Oklahoma. Dr. Sauer also celebrated his one-year anniversary with Health First Optometry in November! For more information on Dr. Sauer's academic and professional career, be sure to check out his bio in our about us section.

Why have you chosen optometry as your passion/specialty?
Optometry offers great opportunities for the doctor and patient to participate in both treatment and prevention of not only eye health but overall health.

What do you like to do for hobbies in your spare time?
Woodworking and playing guitar.

Do you consider yourself a cat or a dog person?
I have two dogs. A Golden Retriever named Gordie Howend and a Treeing-Walker Coonhound named Lucy.

Do you have any hidden talents?
If I told you, they would just be talents…

---

Looking for an eye specialist Calgary? My Optometrist Calgary has reopened! With three locations to serve you better, contact us today to book your next appointment.
---

What is your favourite movie?
Your favourite dish to cook/eat?
Where is your favourite travel destination for vacation?
Where do you hope to go next?
Someplace warm in February.
Name one thing on your bucket list...
Green Bay Packers home playoff game.
What is something you want your patients to know about you that most don't?
I grew up on a horse ranch in Texas where football is king and country music is everywhere. I can talk about those things for days.

Call Us Today
If you're looking for the best optometrist in Calgary, search no more. Contact one of our My Optometrist Calgary clinics at either 403-256-0606 (Health First Optometry), 403-291-0923 (Sunridge Vision Centre), or 403-443-2040 (Three Hills Optometry).