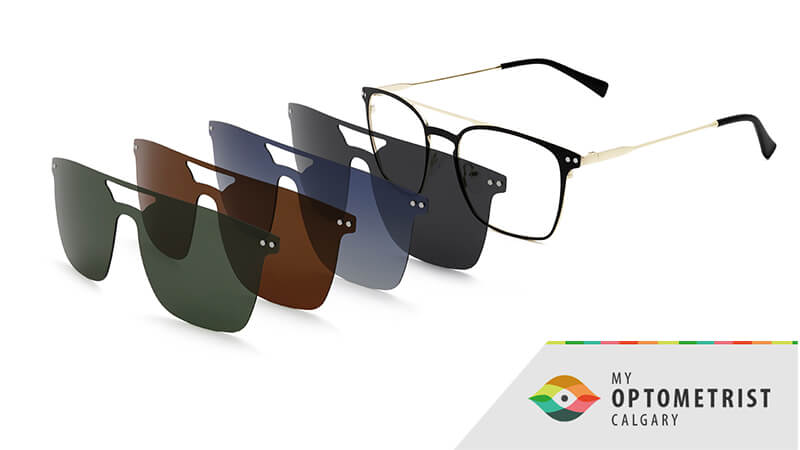 So, you have had your eye exam and received your prescription. When you pick out your new eyeglasses or sunglasses your eye doctor will ask if you are interested in getting any specific coatings on your lenses. You may have never heard your options for coatings, but this enhanced finishes provide a host of benefits to your prescription lenses such as:
Increased durability
Better performance
Elevated appearance
Additional health benefits
This article will focus on the types of coatings you can choose to make your prescription eyewear even better than expected.
Six Great Choices
Scratch Resistant Lens Coatings: As self explanatory as it sounds, this extra layer of protection extends the life of your glasses by safeguarding the front and backside of your eyeglass lenses. Scratches obstruct your vision and can be incredibly distracting, so this type of lens treatment will help to protect your eyeglasses from the damage of drops, knicks, and wear and tear.
Anti-Reflective Eyeglasses: Another option your eye doctor might recommend adding to your sunglasses or eyeglasses is an anti-reflective lens coating. The benefit to this type of coating is it eliminates light reflection from your lenses making it easier to see during night driving, or if you find you are sensitive to bright lights.
UV Eyeglass Coatings: UV, which stands for ultraviolet, is a type of ray from the sun that can be harmful to both your skin and your eyes. Adding a UV coating to your glasses adds an invincible layer of extra protection from the sun's harmful rays. Ask your eyecare professional if they provide a coating that offers 100% filtration from both UVA and UVB rays.
Reflective Eyeglass Lenses: This type of lens coating may not be health related, but it sure can make for chic and fun statement prescription eyewear. Partnering mirrored lenses with a fashion, or designer frame, can take your eye wear from so-so to tada!
Blue Light Blocker Lenses: The jury may be out on whether or not blue light coatings actually help protect your eyes, but many people agree that adding this coating to their glasses helps to filter out some of the increased blue light exposure we get in this technology-focused world.
Anti-Fog Eyeglass Coatings: Especially with the masks many of us are mandated to wear, fogging eyeglass lenses are a real frustration. Add in a cold winter and it can be a long and foggy year! A simple upgrade to an anti-fogging lens will help to reduce condensation due to masking, sweating, and fluctuating temperatures while wearing glasses.
Visit the Professionals at My Optometrist Calgary
Choosing eyeglasses to not only be fashionable, but also highly functional, is important for increased safety, comfort, and contentment all year round. Choosing an eye doctor who can provide a comprehensive eye test, a large selection of eyewear and sunglasses, as well as protecting lens coatings will ensure that your glasses perform well for the long haul.
If you are looking for extensive options for eyewear and prescription lenses, My Optometrist Calgary has three locations to choose from. We have teams located in NE Calgary, SW Calgary, and the town of Three Hills to help you find the glasses that are best for you. Reach out through our contact form or by calling now.