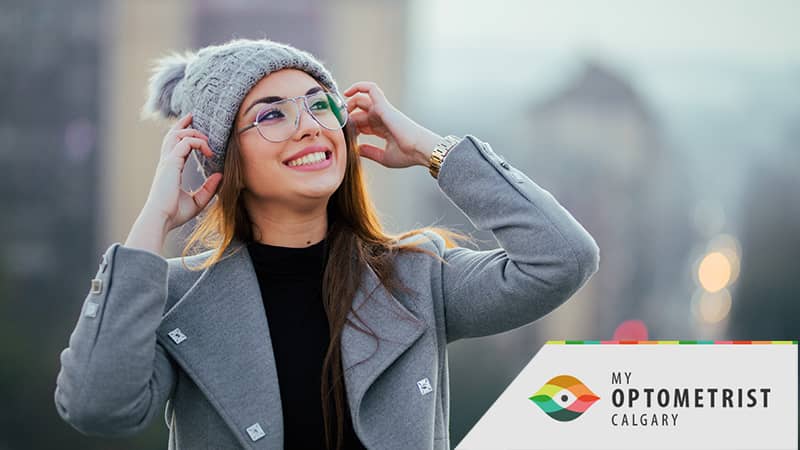 As we get ready to ring in the new year, it's time for a change. Choosing new eyeglasses is more than just choosing a new accessory, it's a way to show your style and self expression every day and to support companies that share your values and understand who you are. Put your best face forward as you and your artful eyeglasses make a killer first impression and share the art and passion of world renowned optometrists.
A World Of Eyeglasses
Face A Face
This is a bold, non-conformist brand born out of France. The collections draw inspiration from modern art, architecture, contemporary design and fashion trends, including their new line inspired by the path of the sun moving across the sky. This brand focuses on cutting edge aesthetics and fierce attitude. Each style of fearless frames come in a variety of colours so you can choose the one that most expresses your creative spirit.
State
This proudly American company based out of Chicago, Illinois, names it's glasses frame styles after the streets of the city it loves. It's styles are a mix of classic American and high fashion, creating frames that can be worn as a luxury fashion item. This down to earth brand emphasizes the importance of originality and pairs it with their passion of handcrafted eyewear.
Yuichi Toyama
If you're a fan of both tradition and creative, new innovation, this is the brand for you. Yuichi Toyama has 5 generations of experience and handcrafts their sleek modern frames. Their current lines are simple but unique thin frames. This brand is perfect for those seeking a simple, contemporary, sophisticated look. This Japanese based company believes in expressing individuality without following trends. These eyeglasses combine opposites to emphasize the simple elegance and timeless beauty of eyewear as an everyday object.
NW77th
This US brand has been proudly family-owned and operated for over 140 years. Starting in 1879, A. P. Erker and his brother August made spectacular lenses, including custom designing the goggles for Charles Lindbergh, used in his historic flight over the Atlantic. But now the brand continues with new and exciting products, keeping up with modern fashion with their line of metropolitan eyeglasses frames. Colourful, urban, and fun, NW77th has frames for both the bold and the subtle. This brand not only offers a variety of beautiful frames, but they also offer all of them in multiple colours, giving you more choice to find the perfect fit.
Calgary Eyeglass Experts
Your eyeglasses can change your whole look, so let them change it for the better. Whether you're adventurous and Avante-Garde, modern and fun, classic and sleek, or simple and spunky, let the professionals at My Optometrist fit you with some beautiful frames. Frames are available at Sunridge in the NE, Sundance in the SE, or our rural location in Three Hills, AB, with all locations carrying all of these brands and more. Our experienced eye doctors can help you find the frames that best express your personality. Who would have thought your eye doctor could also be your stylist?
FAQs
Q: Can I get my eyeglasses custom fit?
A: Yes, My Optometrist can fit your eyeglasses at their locations in Sunridge in the NE, Sundance in the SE, or our rural location in Three Hills, AB. The dedicated and knowledgeable staff can also help you pick out a frame that's right for you.
Q: Do you need a prescription in order to get glasses?
A: Whether your eyeglasses are prescription, sunglasses, blue light cancelling, or just a fashion statement, My Optometrist Calgary can get you in a pair of stunning frames.
Q: How often should I get new glasses?
A: You should get your eyes examined at least once every two years and you should be replacing your eyeglasses every one to three years, depending on the conditions of the lenses and how much your prescription changes. Ask your eye doctor at My Optical Calgary if it's time for a replacement.